THE BRUSH SHIELS HOME PAGE
Although Brendan "Brush" Shiels may be a peripheral figure in the realm of rock history, his efforts are highly commendable. While enjoying a lifetime as one of Ireland's best loved entertainers, he has launched the careers of two of the greatest Irish rock stars. Brush was the foundation of an Irish band of the late 60's called Skid Row. Not to be confused with the "hair band" of the 80's led by Sebastian Bach, this Dublin trio wrote rock songs with strong blues guitar parts and folk lyrics. Brush was a bassist, singer and songwriter for most of the tracks, while one of the first lead vocalists was Phil Lynott. Brush "didn't particularly want someone who could sing well," he recalls, "I just wanted someone who looked good. Philip was about the best-looking boy around, and I knew that with him fronting the band we'd get lots of attention from the girls." When Phil was replaced by a 16 year old Gary Moore, Brush took Phil under his wing and taught him to play the bass. Phil soon went on to join a band called Orphanage and by the early 70's he started the internationally famous, Thin Lizzy.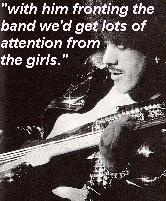 In 1970, Skid Row signed a record deal with CBS. Later that year that Brush, Gary, and drummer Noel Bridgeman had released thier first album called "Skid" (on CD as Epic/Sony ESCA 5534 [Japan].) Their second album was called "34 Hours," as that was the amount of time it took to record it (Columbia Rewind 480525 2). The last works of the band reocorded just before Gary quit, were not released until 1990. Shown below, the CD is widely available in American record stores in the Gary Moore section. The early works of the band have also been available since 1983, when they were released under the title "Skid Row" (available on CD as Columbia 477360-2)
After spending some time on the road, Brush and Noel returned to Ireland in 1972, where they continued to perform under the name Skid Row. You can also hear Brush and his bass on some tracks recorded by the drug induced Dublin band Dr. Strangely Strange. Brush has always kept the Skid Row name alive, however, and "even went to all the trouble of breeding the guitar player." Indeed it is a musically talented family, as Brush often tours with his son Matthew on guitar and his son Jude on bass and guitar. Brush did not appreciate the American band, launched by Bon Jovi's manager Doc Magee, stealing his band's name. "He could be Doc Marten for all I know...but he's going to get a kick up the arse."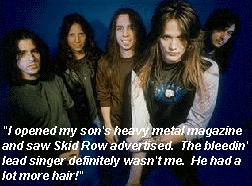 In his most recent visit to the United States, Brush did not get the chance to confront Magee, but he did trash Garth Brooks. He toured the North East in 1995, with his two sons, performing a famous repertoire of hilarious songs and theatrical monologues. When asked about the content of the show, Brush responded: "I sing about tractors, horses, marts...and I'll be trashing a few Garth Brooks songs as well." His son Jude assures us, however, that "trashing in Ireland, in musical terms, means to play something sang by Garth laid back, heavy and fast with loud guitars."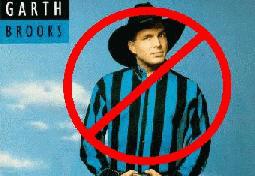 Keep an eye out for Brush's single called "The Tractor." He calls this original composition, "a heartwarming tribute to his old faithful Massey Ferguson 35 which has since become an integral part of the Shiels family." Rush to your record store to pick up this sure-fire hit.

Newsflash Brush has finished a new album entitled "Celtic Road Warrior." It is one half electric and one half acoustic and contains mainly traditional Irish songs performed in the aforementioned environments. In addition to "The Tractor," it also includes, quite suprisingly, a cover of the U2 classic,"I Still Haven't Found What I'm Loooking For." It has been released under the Bus Records label, and is available in most Irish record stores.